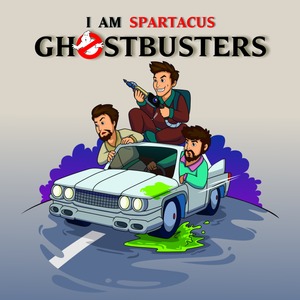 We ain't afraid of no ghosts! After the Ghostbusters sequel in the late 80's, The Real Ghostbusters animated series premiered on television. There have been many variations of the original hit song "Ghostbusters" and we really wanted to give a nod to the version of the song by Ray Parker Jr. with some of our own twists. What came out on the other side is something we're really proud of! We hope you guys like the tune as much as we do and will want to tell your friends about it! 
Here's a direct link to the video: https://www.facebook.com/iamspartacususa/videos/1390103624400747/
SHARE if Bustin' makes you feel good! 
Did you just tune in? We've released 3 other songs paired with their original show intro footage with one more coming out next Thursday. Friday (June 30), the whole EP, "TV Time Warp: Vol 1" will be available everywhere for your listening pleasure! Also, you can get the new EP NOW in digital download format when you buy either a TV Time Warp t-shirt or merch bundle. Shop for your commemorative swag here: Official I Am Spartacus Store.
Below are the links to the other 3 songs we've released so far. Check them out and get into the 80s and 90s nostalgia with us! 
"We're The Chipmunks" (Alvin and the Chipmunks)