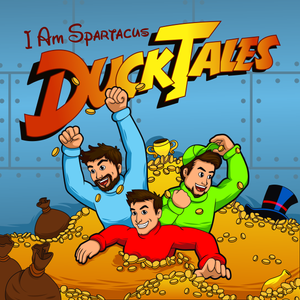 Let's just be honest for a second, you once believed it was totally possible to dive head first into a sea of gold coins just like the one in Scrooge McDuck's vault in DuckTales. And here's the other thing...WE'RE TOTALLY OK WITH THAT!
In fact, the first song we want you guys to hear from our new EP, "TV Time Warp: Vol 1" is the adventure driven anthem that is the theme song from the classic 90's toon. Buckle up as you blaze a trail down memory lane in the 90's! We dare you to try and hold in a "WooOoo" by the end. Challenge accepted?
Remember, to share this video from the post on Facebook, tag us, and use the hashtags #tvtimewarp and #throwbackthursday : DUCKTALES VIDEO (cover by I Am Spartacus)
Also don't forget to stay tuned until next Thursday when we release another song and video! The entire album will be released on June 30th.